A lady who is known as
Tessy Diemiruaye demonstrating to be madly in love with billionare Ned Nwoko on her instagram handle wants to be his 8th wife.
According to the lady's videos and texts she posted on her instagram page, she is seemingly obsessed with billionaire Ned Nwoko. In fact over 90% of her instagram posts depict the images of Ned Nwoko and her videos seek to appeal to the billionaire for marriage.
The businessman is already married to 7 wives and the most well known is Regional Daniels on social media is Regina Daniels. 
The following depicts some of the text and videos Tessy Diemiruaye  has been writing on her instagram page including;
"I want to be your 8th Wife just let me know when you are ready but I black o 
 I Nur Yellow like the rest o
 But I dey Catch Fire 
."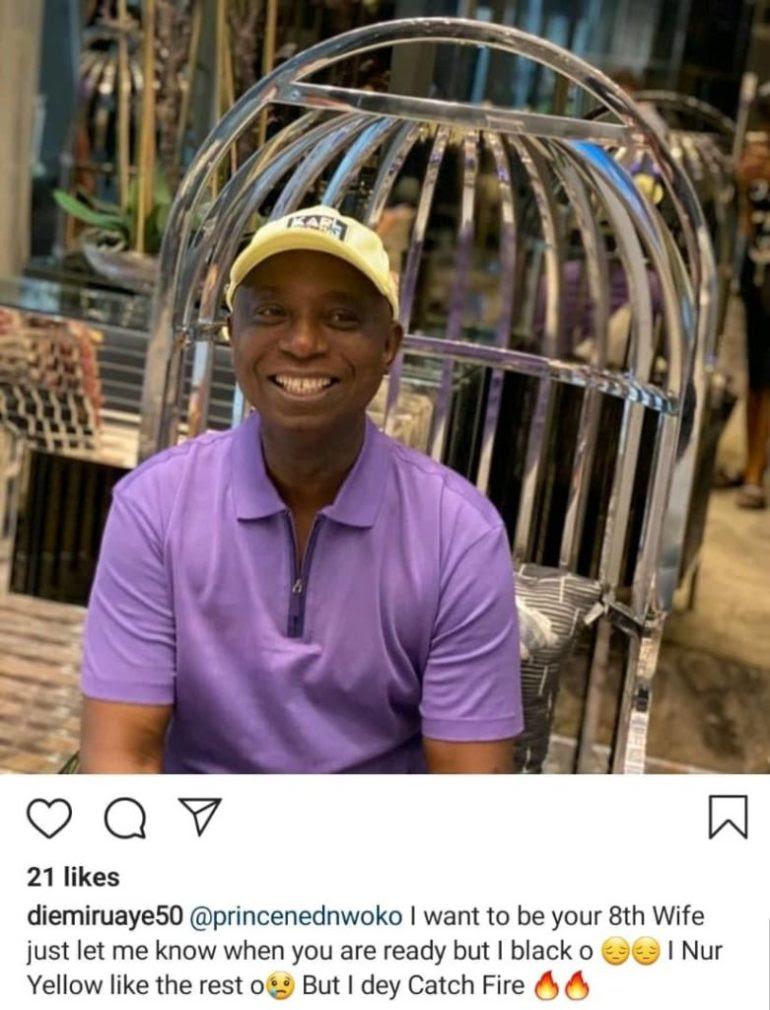 Please follow and like us: