In an aeroplane a Turkish slaps a Nigerian man on the face after he asked him to give him a way for a pass as they were trying to settle before the plane set off after this erupted disagreement.
There was an intervention by some officials and the passengers of the aeroplane when the misunderstanding started and they realized the Turkish man was at fault and they sacked the Turkish man from being part of that particular flight.
What is surprising is that the Turkish man slaps a Nigerian in Nigeria where the flight was to take off from. How can you abuse a citizen as a foreigner.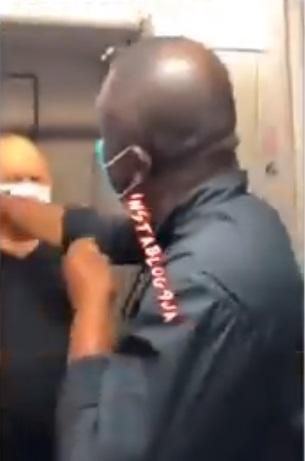 Watch the video below …
Please follow and like us: