The National Security Ministry Committee Report on the alleged assault of Caleb Kudah when he was arrested on Tuesday May 11.2021 by the National Security operatives has been implemented with the Director of Operations at the National Security, Lieutenant Colonel Frank Agyeman, and 3 police officers services have been withdrawn.
Lieutenant Colonel Frank Agyeman must report to the Chief of Defense for further investigations and whiles the other three police officers report to  the Ghana Police Service.
However, the Committee Report clearly stipulates that Caleb Kudah conduct was unlawful. It was not right for him to enter the National Security Premises without their prior notice. and as such should be condemned as well.
We wait for further disciplinary actions on the four pending the investigations from the Chief of Defense Staff and the Ghana Police Service.
Read the Report below;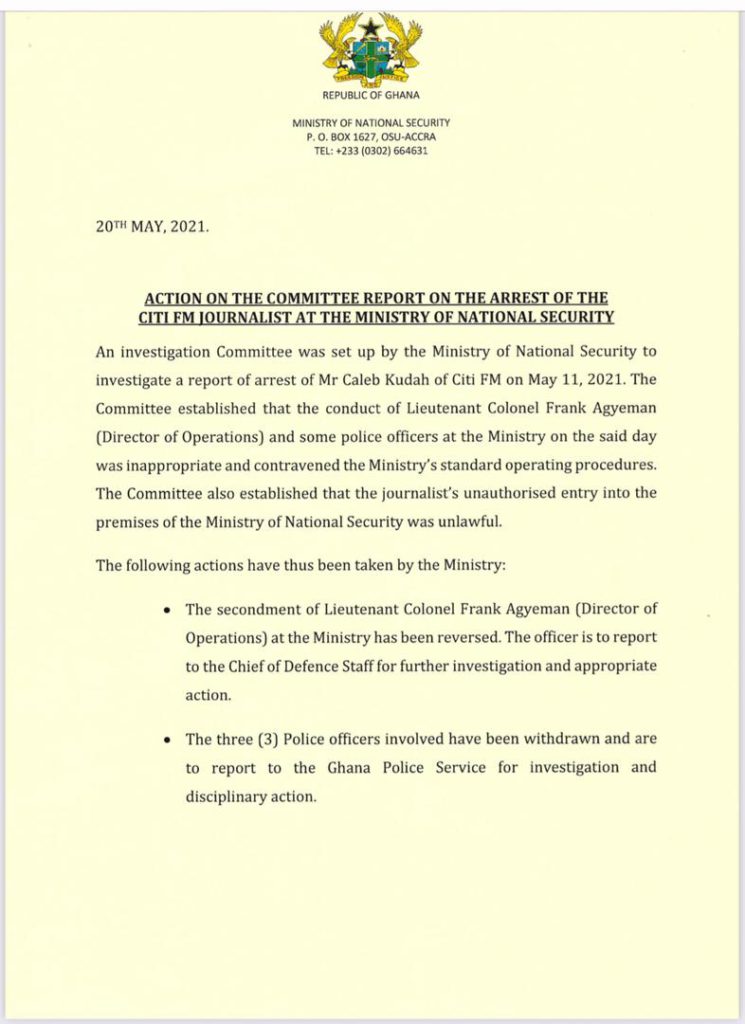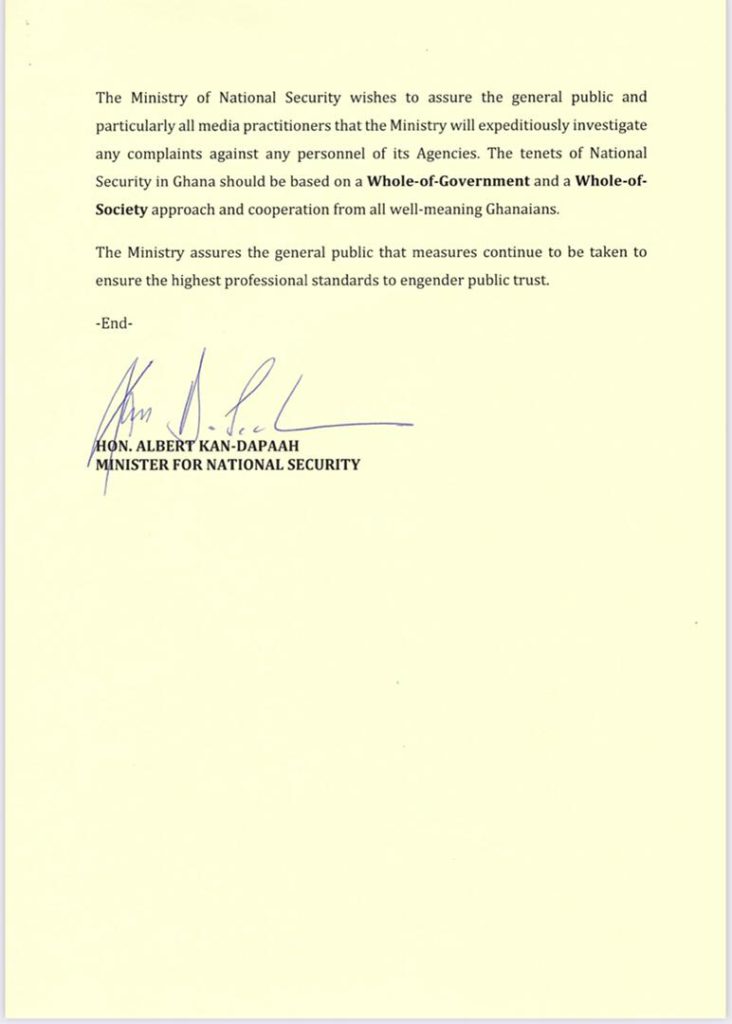 Please follow and like us: