A woman who according to her is a wife of the groom who was in the process of wedding  a new lady in a church distracted the wedding accusing the groom that he is still married to her and that they have children together.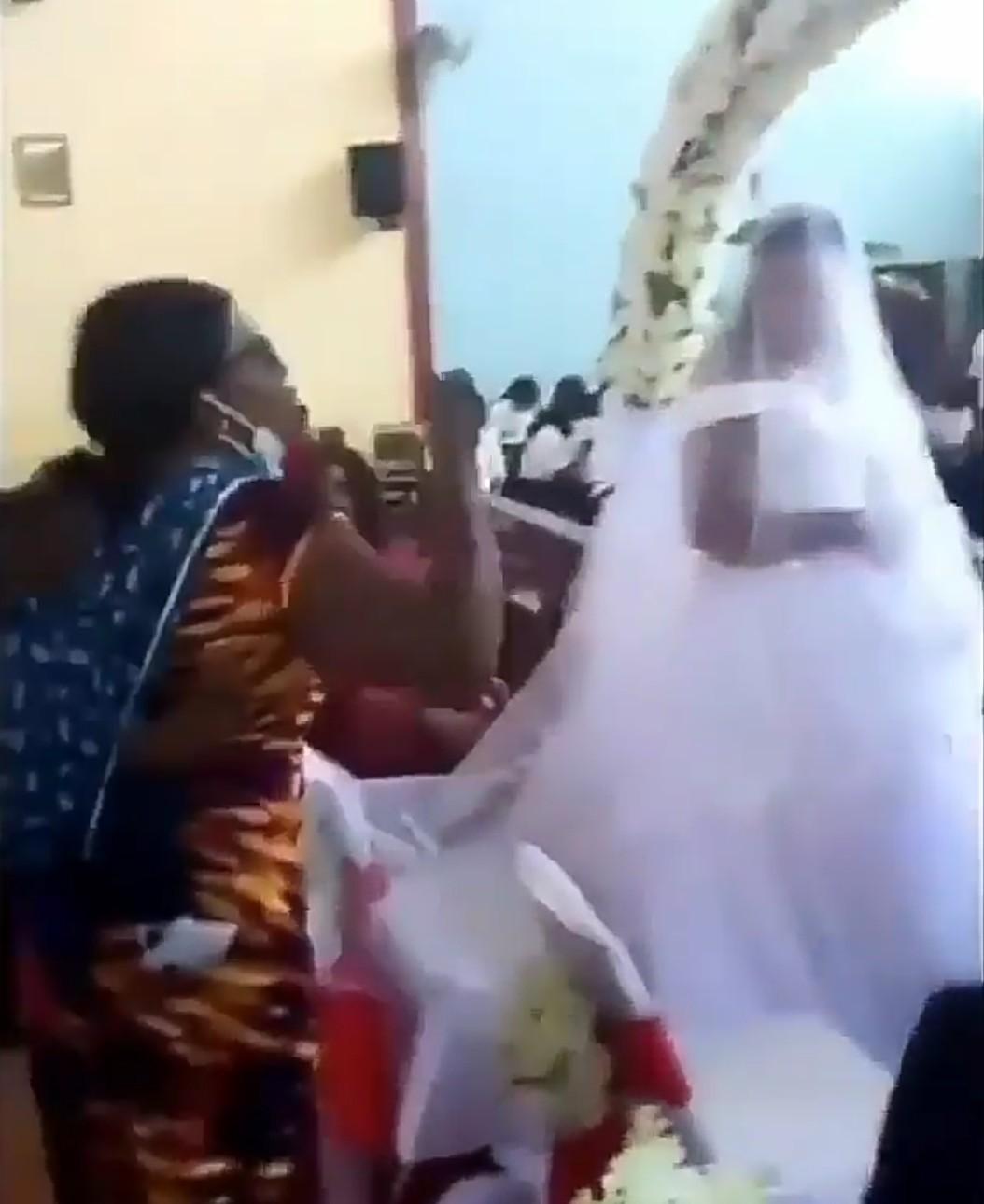 The man after the incidence has spoken to Zambia's ZNBC who did not want his identitity to be made public confirmed that he was married to the woman in question, but the she treated him with disdain leaving an indelible negative mark on his mind especially when he lost his job. Infact, the ex wife showed made him feel worthless when he could not provide for the family.
And as time went on he started to with the one he is married to now and so he is a businessman. Additionally, before he was about to get married to the new one he told his ex-wife about it even though she didn't understand.
The issue is if you want to remarry normally the old marriage should be anulled before the new one unless the man wanted to be polygamous.
One may infere that the man wanted to remarry because of the ill-treatment he suffered from the first wife and probably thinks he cannot stay with her again irrespective of they having children together.
"My entire life I have lived a decent life. Those people who know me from business circles and family, I am just a good person who you will find smiling and doing good things."
"But we did not know we still surrounded by enemies. the photos and video were still taken and shared on social media.'
Watch the video of the wedding that was distracted;
Please follow and like us: