A woman known as Gladys Rodríguez Duarte in east-central
Paraguay
was pronounced dead by her doctor after suffering from ovarian cancer or cervical cancer woke up as she was being prepared for funeral rites and burial mysteriously and miraculously.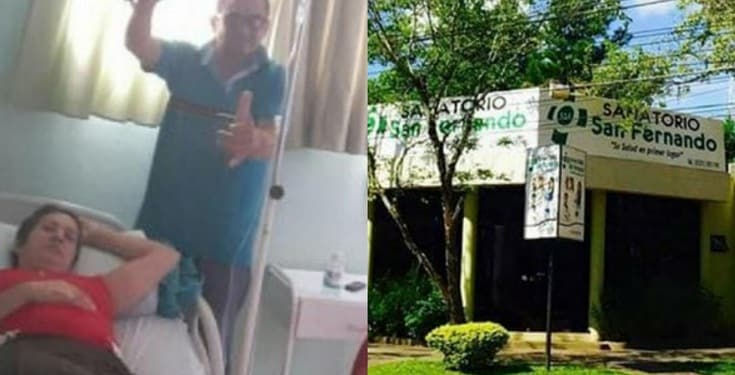 A 50-year-old Gladys Rodríguez Duarte was admitted to San Fernando Clinic in the city of Coronel Oviedo on one Saturday morning when her blood pressure increased tremendously at 9:30 am. She was declared dead after the necessary checks by Dr. Heriberto Vera at 11:20 am. The news of her demise was a piece of difficult news for the husband Gladys Maximino Duarte Ferreira and daughter Sandra Duarte, according to the Paraguay National Police report.
Sandra Duarte blamed Dr. Vera for not taking due diligence and that he didn't take good care of her mother.
"We trusted him, that's why we went there. But they disconnected her and passed her off to the funeral home."
The hospital subsequently handed over a body bag containing Rodríguez Duarte's cadaver to the personnel of Duarte and Sons Funeral, who made the shocking discovery.
The owner told investigators that Rodríguez Duarte was moving inside the bag when they unloaded her at the funeral parlor.
Rodríguez Duarte immediately taken to one of Paraguay's Social Welfare Institute medical facilities and placed under observation.
Please follow and like us: